Wine for food pairing pro
This is one of the world's most advanced sommelier based and algorithm controlled wine and food pairing apps.

Specify your food with its cooking method and its complements and see what styles of wine will match. You will see suitable types of wine, geographic origins and grape varieties with style details. For each style of wine appropriate fine wines are shown. You can save your favorite pairings and email a tip to your friends.

The app functions as a sommelier's mind but can handle millions of combinations simultaneously and professionally. It's easy to use for wine lovers as well as for connoisseurs.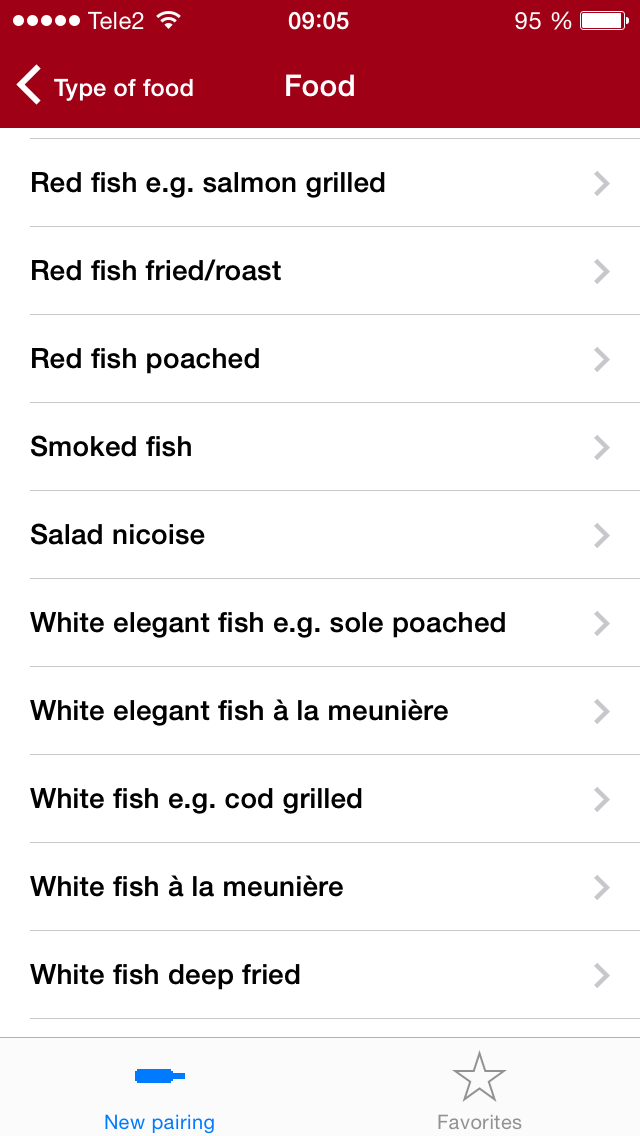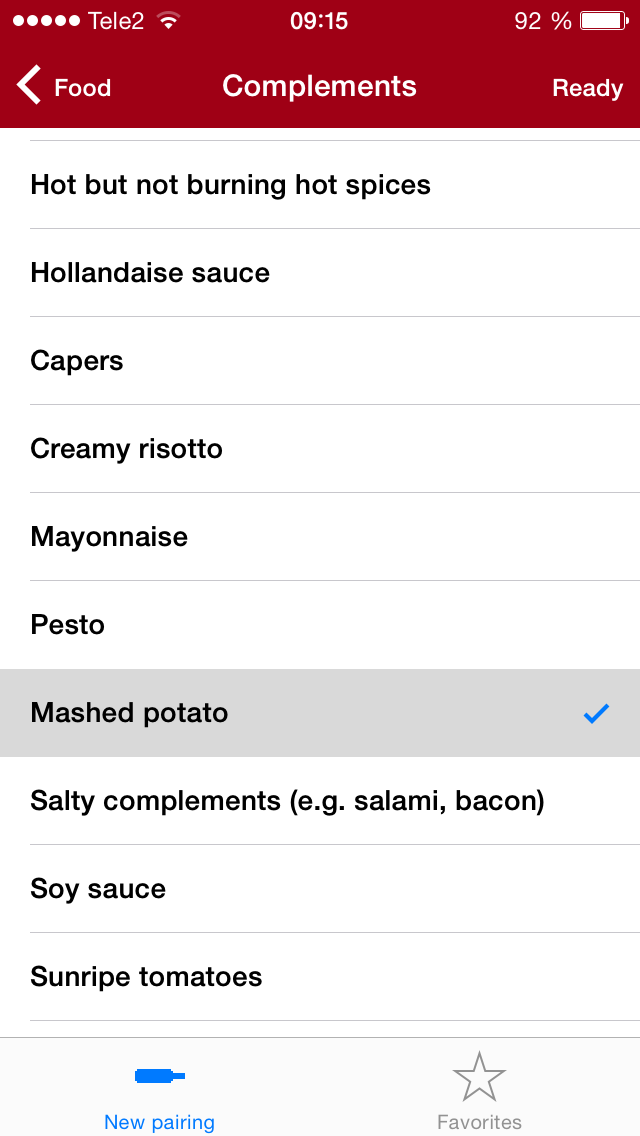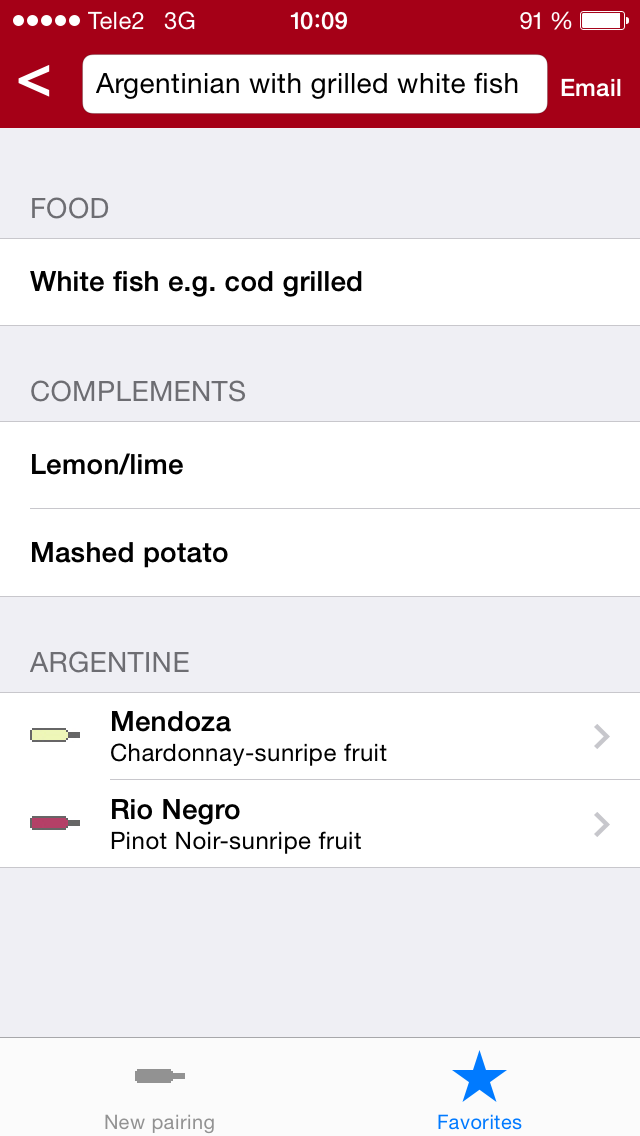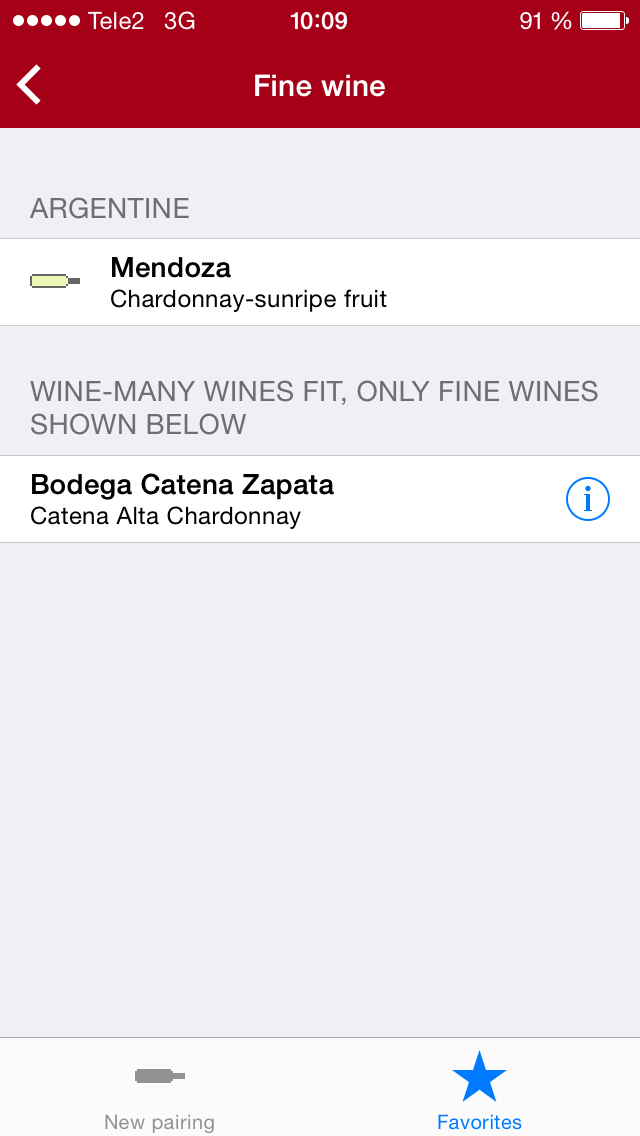 © Fine wine & table Nordic 2010 | All rights reserved | info@finewineandtable.se | Design ID