Fine wine check pro
Find out if a wine is of high quality and get information about the wine or find wines of recognized high quality. You can search on producer, wine name, grape variety and geographic origin.

The wines are presented with their producers, geographic origins and grape varieties with style details. You can save your favorite pairings and email a tip to your friends.

The app is built on our database of some 3000 fine wines from all regions of the world, made by a thorough and independent research on sommelier level. It's easy to use for wine lovers as well as for connoisseurs.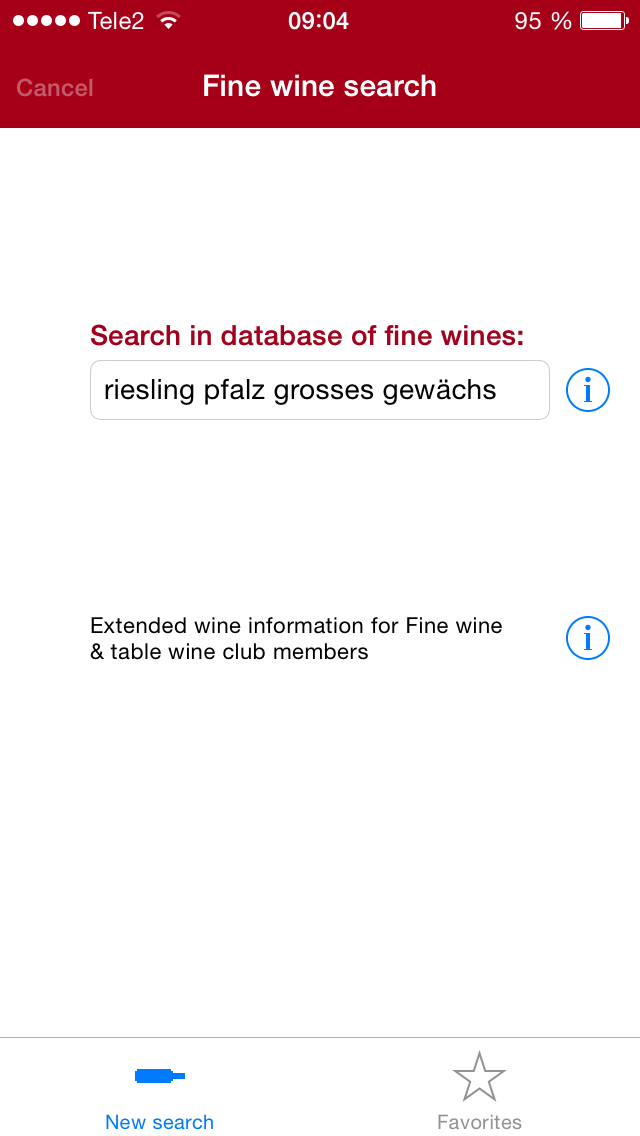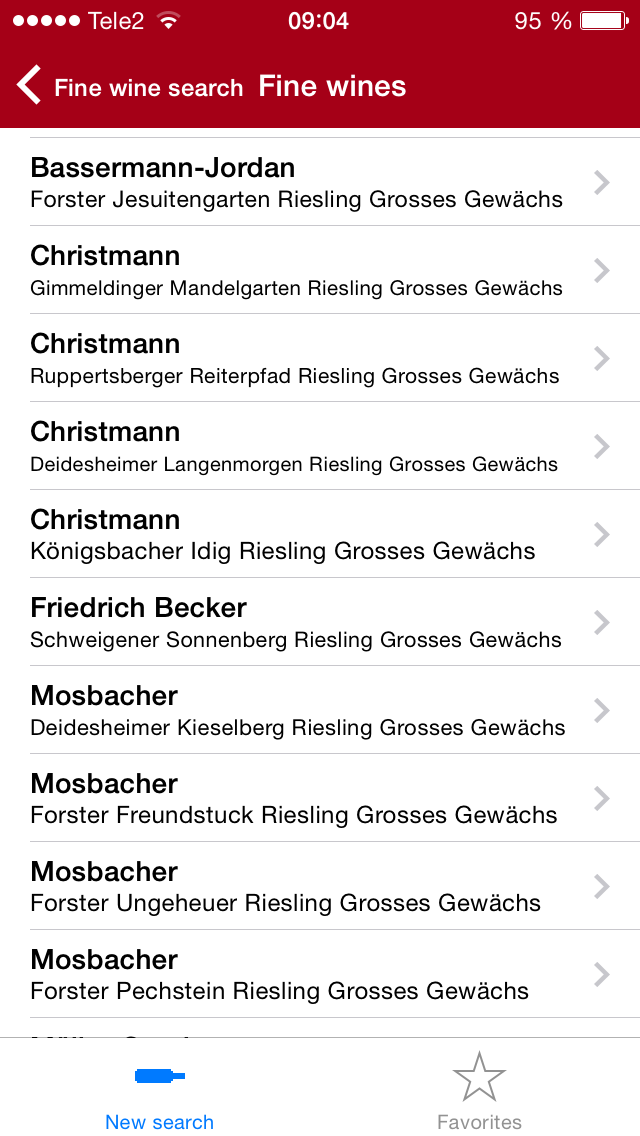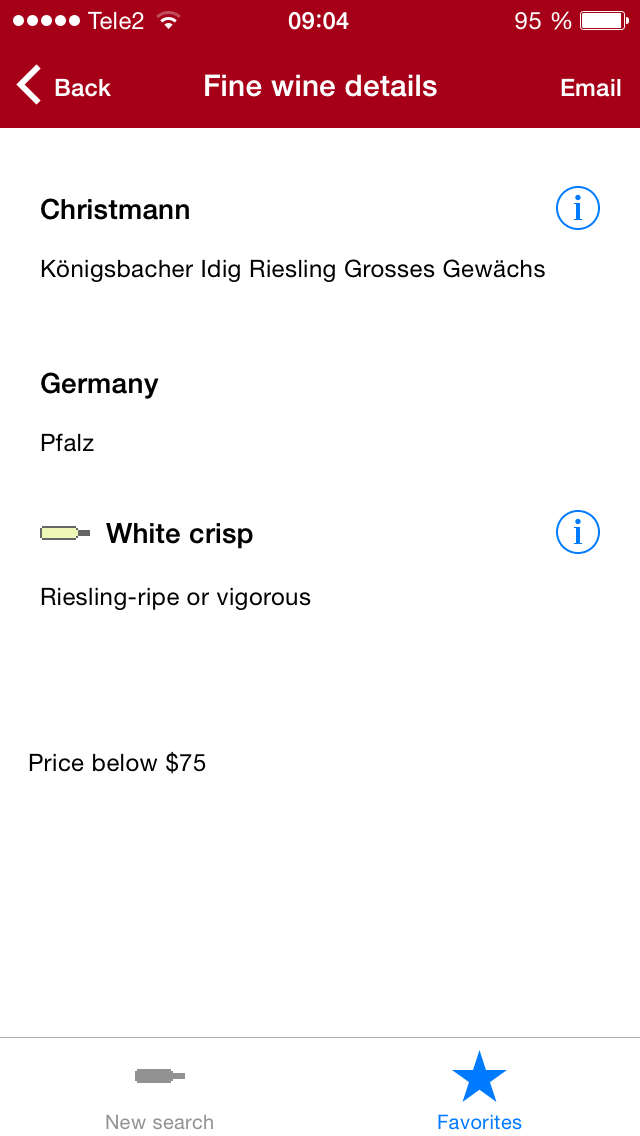 © Fine wine & table Nordic 2010 | All rights reserved | info@finewineandtable.se | Design ID